Our Veterinarians
When a family member is under the weather or suffering from discomfort, he deserves the attention of a caring, competent physician with the skills to diagnose his ailment and the compassion to treat him with tenderness.
At Danvers Animal Hospital, an expert staff of veterinarian doctors and a skilled team of technicians are here to do just that. Under the directorship of our highly skilled veterinary doctors, your pet is always in good hands. We're ready when your pet needs us.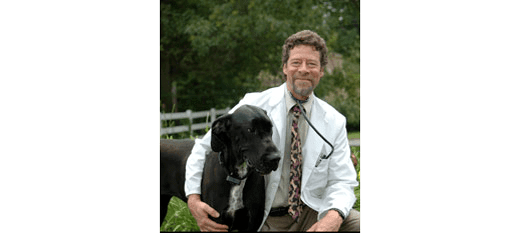 George Myers DVM, Founder
I graduated from the University of Illinois in 1973, with honors and completed an internship at Angell Memorial Animal Hospital in Boston, MA. I am passionate about surgery, concentrating on major surgeries such as ACL Cruciate repairs and enjoy surgical challenges as well as all diagnostics. My focus is on being kind and compassionate to all my clients and their pets, and enjoy the role of teacher and mentor to all the team members here at the hospital. When not caring for my patients I enjoy spending time with my family, wife Marian and sons Todd & Justin. My family also includes a Great Dane Tasha and a Yorkie named Riley, as well as Samson the cat, adopted from Strays In Need. I also enjoy travelling, especially to Africa, ballroom dancing with my wife, as well as gardening and photography.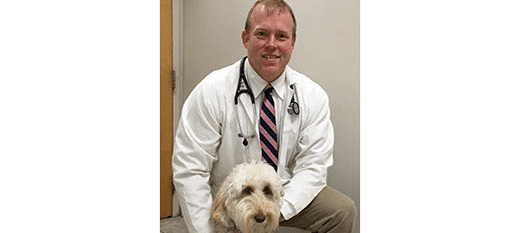 Scott Teague DVM, Medical Director
I graduated from the Cornell University College of Veterinary Medicine in 1999. Afterward I completed additional training at the Angell Animal Medical Center in Boston from 1999-2000. I have been at the Danvers Animal Hospital since 2008. I reside in Middleton MA with my wife, Rachel, and 2 children, Colin and Brooke. We have a hyperthyroid cat named Vegas and a Labradoodle named Izzy. I enjoy the outdoors including spending time in the woods and by the water. I like to camp and hike as well as spend relaxing days at the beach with the family. Occasionally I still play a little rugby, although I am probably getting a little too old for that. Professionally I have many interests. I love all aspects of medicine including oncology. I also very much enjoy the challenges of surgery. I have particular areas of interest in dental surgery and surgical oncology.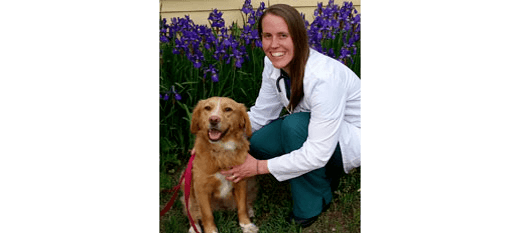 Kirstin Anderson, DVM
I graduated from Cornell University with a BS in Animal Science in 1997 and a DVM in 2001. My focus has been on small animal medicine, soft tissue surgery, and dentistry while working in a mixed animal practice setting for 15 years prior to joining the Danvers Animal Hospital family. Originally from NJ, I am happily settled in Georgetown MA. I love spending time with my husband (a fellow veterinarian) and our 2 kids reading, hiking, camping, kayaking and generally exploring the beautiful areas of New England. Whenever possible my days include a trail run with our loveable retriever mix Nya and cuddling on the couch with our sweet three legged cat Hazel.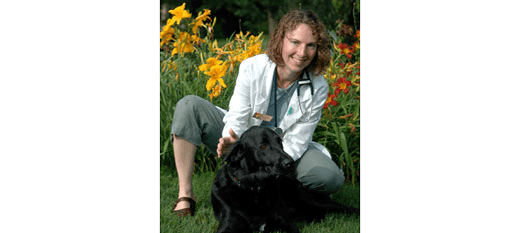 Caroline Balint, DVM
I am a native of Chicago, Illinois but have lived in Massachusetts for over 20 years. I earned my DVM at Tufts University School of Veterinary Medicine in 2002 and started at Danvers Animal Hospital immediately after graduation. I am very proud of the high standard of patient care and personalized service provided by the Danvers Animal Hospital. I am a general practitioner and I enjoy working with dogs and cats as well as small mammals, reptiles, and birds. I also enjoy working with pet owners to provide medical, surgical, and preventative medical services specific to each pets needs. When I'm not being kept busy by my husband, three children, three cats and one dog, I enjoy almost any outdoor activity including hiking, skiing, gardening and camping. I am also an avid equestrian and enjoy reading as well as yoga.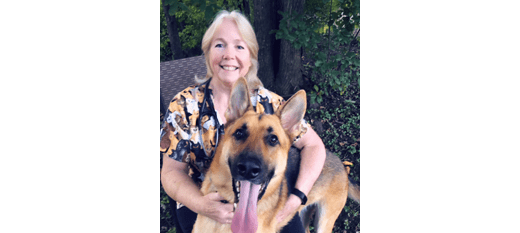 Elaine Bird, DVM
I am a graduate of Brown University and Tufts University School of Veterinary Medicine. Since the summer of 2000 I have been a veterinarian at Danvers Animal Hospital and part of this great team. My main interest is in practicing high quality medicine and compassionate care for all of my patients while also having a special interest in feline medicine. From Danvers originally, I lived in Pennsylvania for several years before returning to the area. My husband Jim and I have a daughter, a son, and 3 grandchildren. I live with many well loved pets; my German Shepherds Casey & Murphy,, and several cats, including 2 adopted from strays in need. My interests outside of work include spending time with my family, walking the rail trail with my dog as well as an interest in history and genealogy.
I am currently seeing clients in clinic at the Hospital as well as providing a house call service to our local clients.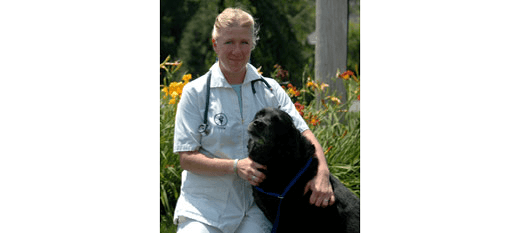 Holly Willard, DVM
I have been practicing at the Danvers Animal Hospital for over 20 years! I graduated from Cornell University in 1977 and received a masters degree in Equine Reproduction from the University of Kentucky in 1979. I graduated from Tufts University School Of Veterinary Medicine in 1984. I have been a veterinarian for more than 30 years and my passion for practicing high quality Veterinary medicine continues to grow. I have a special interest in Feline medicine but enjoy the diversity of pets that are seen at the hospital. I enjoy being part of a team that is devoted to high quality medical and surgical care combined with compassion. I am a devoted wife to my husband Tom and mother to 3 daughters who were all adopted siblings from Costa Rica. I am also the proud grandmother of 2 beautiful grandsons. Also part of the family are 3 dogs; 2 German Shorthaired Pointers Greta and Liza and a beagle named Daisy. We also share our life with two cats Bugsy & Merlin and Mr. Spock our horse. In my spare time I love to trail ride and volunteer at Windrush therapeutic riding center, hike, and garden.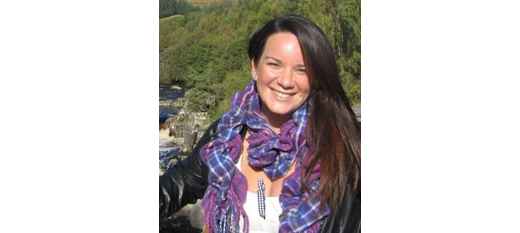 Colleen McGinley, MVB
I am very excited to be joining the wonderful team at the Danvers Animal Hospital this fall. I grew up in Boxford and my family used to bring our Golden Retriever to see Dr. Myers for many years. I was fortunate enough to be able to attend veterinary school myself and graduated from the University College Dublin, Ireland in 2014. Attending veterinary school abroad was one of the most exciting adventures I have taken in my life thus far. As many veterinarians can claim, I have always loved animals. But my passion for this profession is profoundly rooted in growing to know and care for my clients, as well as their beloved furry family members. I have six furry children of my own. Four dogs named Una, Einin, Ellie, and Padraig (all Irish names of course). As well as a cat named Shane and a Guinea Pig called Turnip. I also hope there is a Quarter Horse or two in my near future! My professional interests include dermatology, internal medicine, and diagnostic imaging. Personally, I enjoy playing my acoustic guitar poorly, riding, gardening, and am currently nurturing a new interest in American muscle cars.
Dr. Marquardt, DVM
I graduated from Ross University in 2007 and completed my clinical year of training at University of Florida. My education continued with a year-long internship at VCA South Shore in Weymouth, Ma, a 24 -hour referral hospital. After completing my internship, I worked at Massachusetts Veterinary Referral hospital in emergency and critical care for seven years. I left to go into general practice after my children were born.
I reside in North Reading with my husband, two young children and my older step son. We do have a variety of additional family members including: 4 dogs, 2 cats and many exotic animals. In my spare time I enjoy spending time with my family, reading, cooking and visiting the beach!
My professional interest varies including: developing a close relationship with my clients, soft tissue surgery, internal medicine, emergency and critical care. I am excited to join DAH and care for your family members as if they were my own!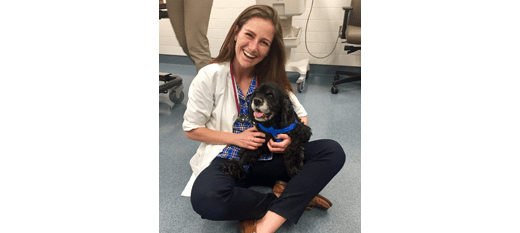 Samantha Hampton, DVM
I am originally from California, but moved to the East Coast and graduated from University of Vermont in 2015 with a BA in Zoology. I received my DVM from Tufts Cummings School of Veterinary Medicine in 2019 and am very excited to be practicing at Danvers Animal Hospital! I enjoy spending time outdoors, running, and traveling, especially to visit my family who live in South Africa. My areas of interest in veterinary medicine include dentistry, infectious diseases, dermatology, and emergency and critical care.